For several years now, the digital transformation of companies in the aeronautical and airport industries has become inevitable in order to adapt to the expansion of air traffic and the acceleration of production processes. According to Flight Fleet Forecast 2016-2035 estimates, the size of the global commercial fleet could reach nearly 50,000 aircraft by 2035. The digital revolution not only brings opportunities for the productivity of the industry, but also for the safety of air transport. The need for user and crew safety has always been a major issue. It is in response to this, among others, that the aeronautics industry is opening up more and more to new technologies, and more particularly to the field of the Internet of Things (IoT).
In this article, we propose to focus on the optimization and security of aircraft maintenance, on theoptimization of non-motorized equipment fleets, but also on baggage tracking thanks to geolocation technologies.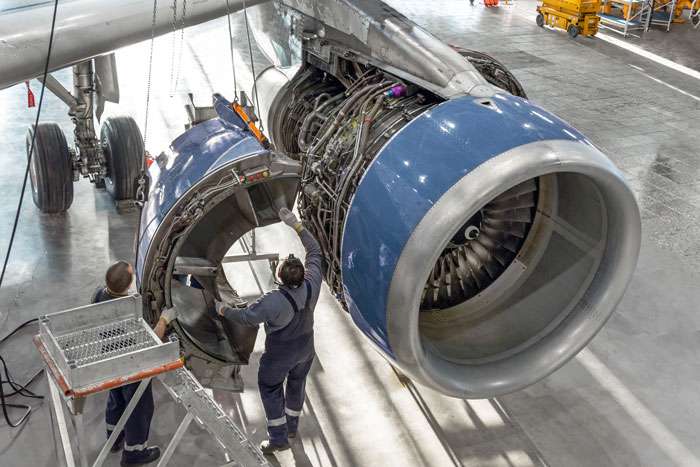 Optimize and secure parts maintenance
When talking about the factory of the future and Industry 4.0, the subject of predictive maintenancecomes up regularly. Indeed, in order to optimize the production line and the maintenance of the devices, the manufacturers seek to collect a maximum of data allowing them to predict the obsolescence of certain parts. By locating the latter, operators will be able to track numerous indicators such as theirutilization rate.
The optimization of production and maintenance also involves the geolocation of tools in order to reduce the time wasted searching for equipment, to automate inventories, to reduce tooling costs, but above all to secure these operations. For this type of application, a very precise localization is often necessary due to the size of the warehouses and the number of equipments to be located. In order to be able to make a real-time inventory of an entire fleet of tools, some indoor localization technologies are more suitable than others. For example, the detection by Angle of Arrival (AOA), will allow to have an accuracy up to 10cm while taking into account the height at which an object is located in a 3D frame of reference. This type of high-precision technology will make it possible to locate a tool in real time, whether it is on a shelf, on the ground or on a maintenance site.
Although there are many locator beacons on the market today, few really meet the needs of the aeronautics sector. Indeed, the beacons must be robust, shock-resistant and easily located to meet anti-FOD (Foreign Object Damage) standards and thus avoid any omission of a tool or beacon that could compromise aircraft safety.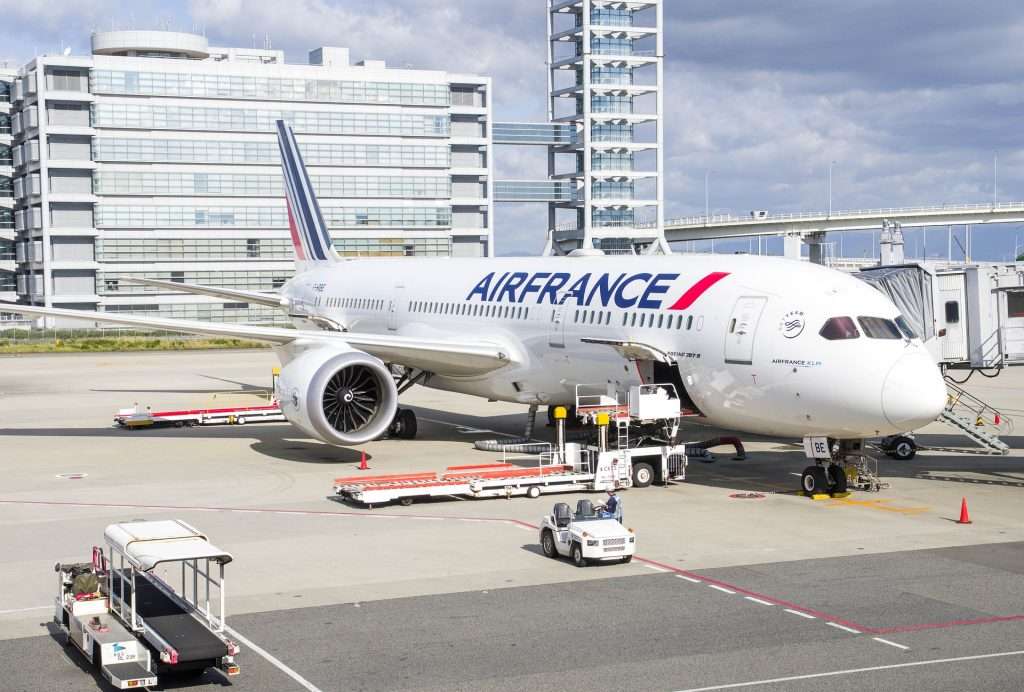 Optimizing the management of non-motorized equipment on airport tarmacs
With the growing increase in air traffic, the management of fleets of non-motorized equipment on airport tarmacs has become an important issue for airlines. As the time between the arrival and departure of an aircraft becomes shorter and shorter, and safety standards become more and more complex, airlines are seeking to optimize their equipment fleets while enhancing runway safety. For example, at Paris Airport, there are +/- 2,000 flights per day and nearly 10,000 non-motorized equipment to be identified and located that can be used by several different operators. As airport sites extend over several hectares, equipment is often misplaced, leading to additional costs related to the purchase of this equipment, the price of which can amount to several tens of thousands of euros.
To respond to these issues, IoT's manufacturers offer indoor and outdoor tracking solutions to optimize the management of equipment fleets over long distances. This is made possible thanks to the use of location beacons embedding long-range communication protocols such as Bluetooth Low Energy, LoRaWan protocol, Ultra Wide Band or Sigfox. These wireless beacons, fixed on non-motorized equipment, will be detected by the GPS boxes embedded in motorized vehicles passing by. This type of industrial solution makes it possible to make an inventory in real time by zone and to be able to considerably reduce the time required to install the equipment necessary for the arrival of an aircraft, thus limiting delays.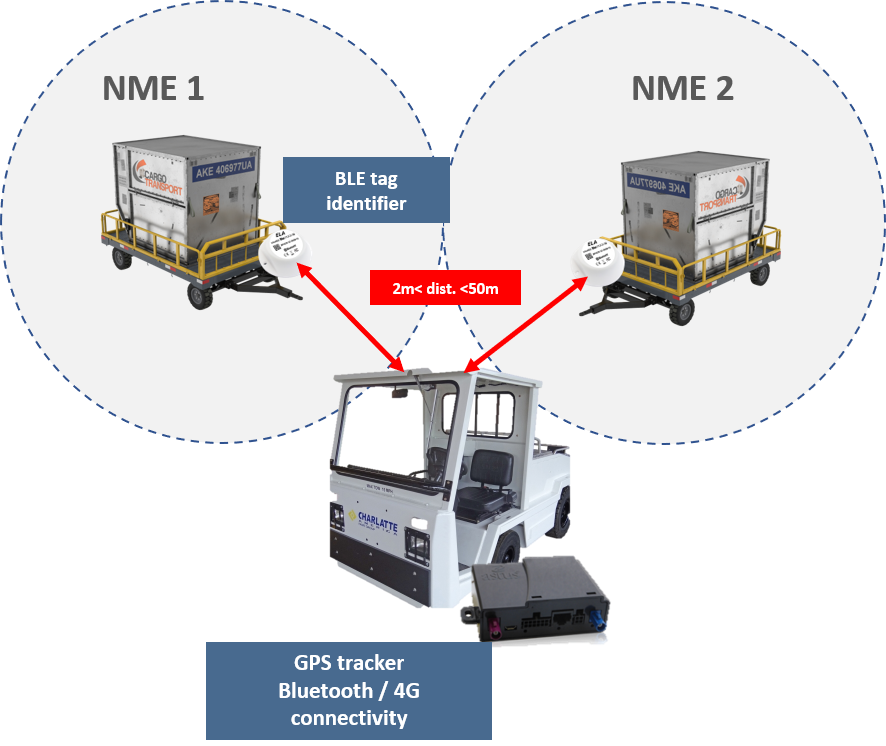 NME localization diagram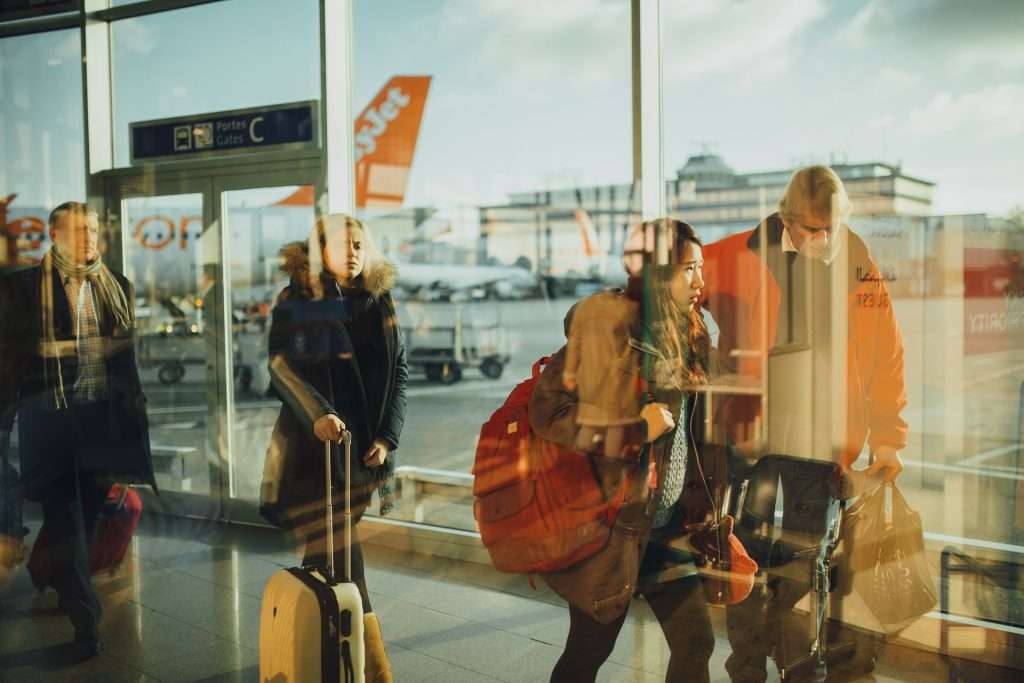 Optimize and secure baggage flows in airports
When you consider that in the next few years, the air transport industry is preparing to carry more than 7.8 trillion passengers a year, it is obvious that security at airports is a major issue. This includes the tracking and identification of luggage throughout the passenger's journey. In particular, in order to avoid loss and abandonment, knowing that every year more than 25 million pieces of luggage are reported lost. Manufacturers are therefore looking for ever more efficient and innovative indoor tracking solutions. For example, Airfrance has implemented an automatic RFID-based inventorysolution to reduce baggage handling and transfer times.
The implementation of such a solution is also an opportunity to optimize passengers' travel experience. By equipping luggage with RFID tags, travelers can know at a glance on their smartphone, the location of their luggage thanks to antennas placed at strategic crossing points throughout the airport. When the tags enter the field of detection of the antennas, the antennas capture their identifiers to locate the luggage. This enables airlines to reduce their costs related to lost or stolen baggage and increase passengers' sense of security.
Conclusion
In the age of digitalization, the airport sector cannot ignore the new technological solutions provided by the IoT. Thanks to the connected tags, it is now possible to geolocate people and equipment indoors, something that was still impossible a few years ago. Today, technological advances have made it possible to ensure exceptional precision that can go below one meter, as well as a reactivity on the order of one second, enabling real-time data feedback. The next step, which some IoT industrialists are already taking, is to ensure continuity of geolocation between the outside and the inside in complete fluidity for users.