In September, the ELA Innovation team took part in IAA Transportation, the largest European event dedicated to transportation. For 6 days, the city of Hannover (Germany) welcomed more than 1400 exhibitors and visitors from all over the world to showcase and discover the latest technical innovations in the field of transport and logistics.
Discover the feedback and impressions of the ELA Innovation team about this major event!
For this major exhibition, ELA Innovation wanted to create a real experience around the Internet of Things (IoT) by highlighting its ecosystem of partners. Located in the hall dedicated to embedded telematics solutions, ELA Innovation's IoT Zone brought together 6 international partners with complementary profiles: Hyphen Tech, Mapon, Digital Matter, Rosenberger, Lantronix, Texim.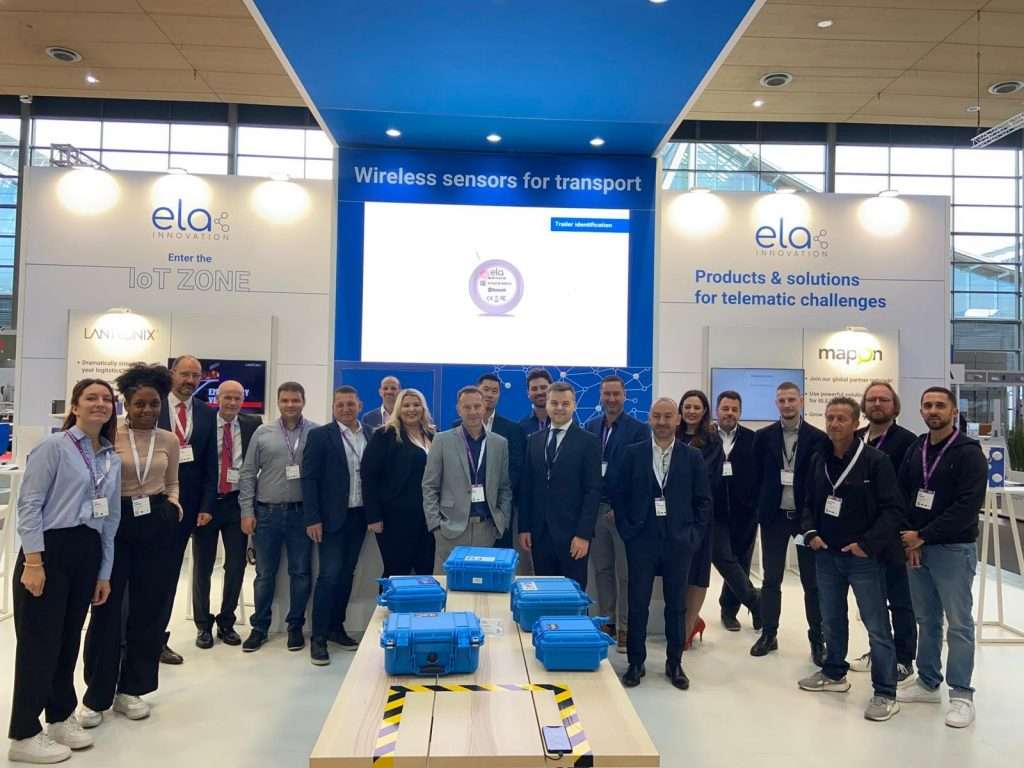 Due to its strategic location and design, ELA Innovation's IoT Zone attracted many qualified visitors looking for innovative digital solutions. For each company, this event was an opportunity to discuss IoT projects with future customers, to (re)establish links with current or potential partners, and to reinforce their visibility and reputation as players in the transportation sector. For ELA Innovation, it was also the opportunity to present to the partners and customers present at the show, its latest innovations in IoT sensors dedicated to transportation.