Do you want to integrate the door opening sensor into your IoT solution?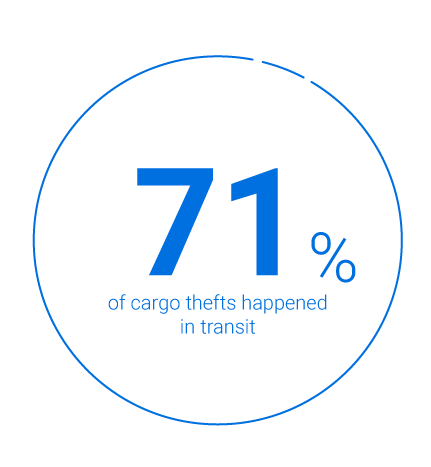 Every year, the transport sector is affected by numerous thefts of goods representing several billion euros of losses. According to a study conducted by the insurer TT Club and the British Standards Institution (BSI) in 2020, 71% of goods thefts were carried out during transit.
In order to secure their goods and their teams, transport actors are increasingly equipping themselves with connected solutions dedicated to the telematics market.
To meet this challenge, we recommend that you integrate our Bluetooth door sensor into your business solution. Robust and compatible with the main GPS trackers on the market, our Bluetooth magnetic sensors can be easily integrated into digital solutions.
Which door opening sensor to choose?
Our wireless door sensor exists in two formats (PUCK and COIN) allowing to adapt to the vehicles in which it will be installed. The choice of one or the other will depend on the desired autonomy of the product.
Our IoT experts will help you choose the right products for your solution.
What is the purpose of a door opening sensor?
Our magnetic sensors are mainly used to secure the transport of goods by detecting the opening and closing of truck doors and valves. In this way, the risk of incorrect door closing or theft is limited. But our magnetic detection sensors are also used to detect the opening of the sides of hydraulic tippers. This allows to warn the truck driver, to limit his speed and thus to limit the risks of accident. In another field such as Smart-Building, our magnetic sensor can be used to secure spaces and trigger an alarm in case of unauthorized access.
How does a door sensor work?
The door opening sensor works with Bluetooth Low Energy wireless communication technology. This so-called "open" communication protocol is integrated into all smartphones and the majority of on-board telematics trackers, which simplifies the deployment and use of wireless sensors.
To detect the opening of doors, the magnetic detection sensor, also called hall effect sensor, works with a magnet. The sensor is installed on a fixed part, for example a door frame, and the magnet is placed on a moving part (e.g. the door). They must be in close proximity.
This connected sensor transmits via Bluetooth at regular intervals to communicate its "state" 0 or 1, corresponding to an "open" or "closed" status. The signal is picked up by a gateway (smartphone, access point, GPS tracker) and sent back to the client's servers. When the magnet and the sensor are separated by more than 2cm, the sensor changes state (from 0 to 1) which means that a door opening is detected. If this change of state occurs in an unauthorized area, an alert is sent to the customer's server via the cloud. The driver then receives a real-time alert notification on his smartphone.
Why choose ELA Innovation's wireless door sensor?
A real anti-theft system for heavy trucks, our door opening sensor is the essential accessory to secure goods and people during transport.
100% autonomous: its battery operation offers up to 14 years of autonomy.
Compatible with telematics trackers: based on Bluetooth Low Energy technology, this sensor is compatible with the majority of onboard telematics boxes on the market, requiring no additional integration.
Robust: the IP68 certified industrial housing is perfectly adapted to extreme environments. It will resist shocks and vibrations.
Easy and quick to install: ultra simple to install thanks to the various means of fixation (high performance double-sided sticker or support that can be screwed), this sensor can be fixed on any type of surface and requires no wiring.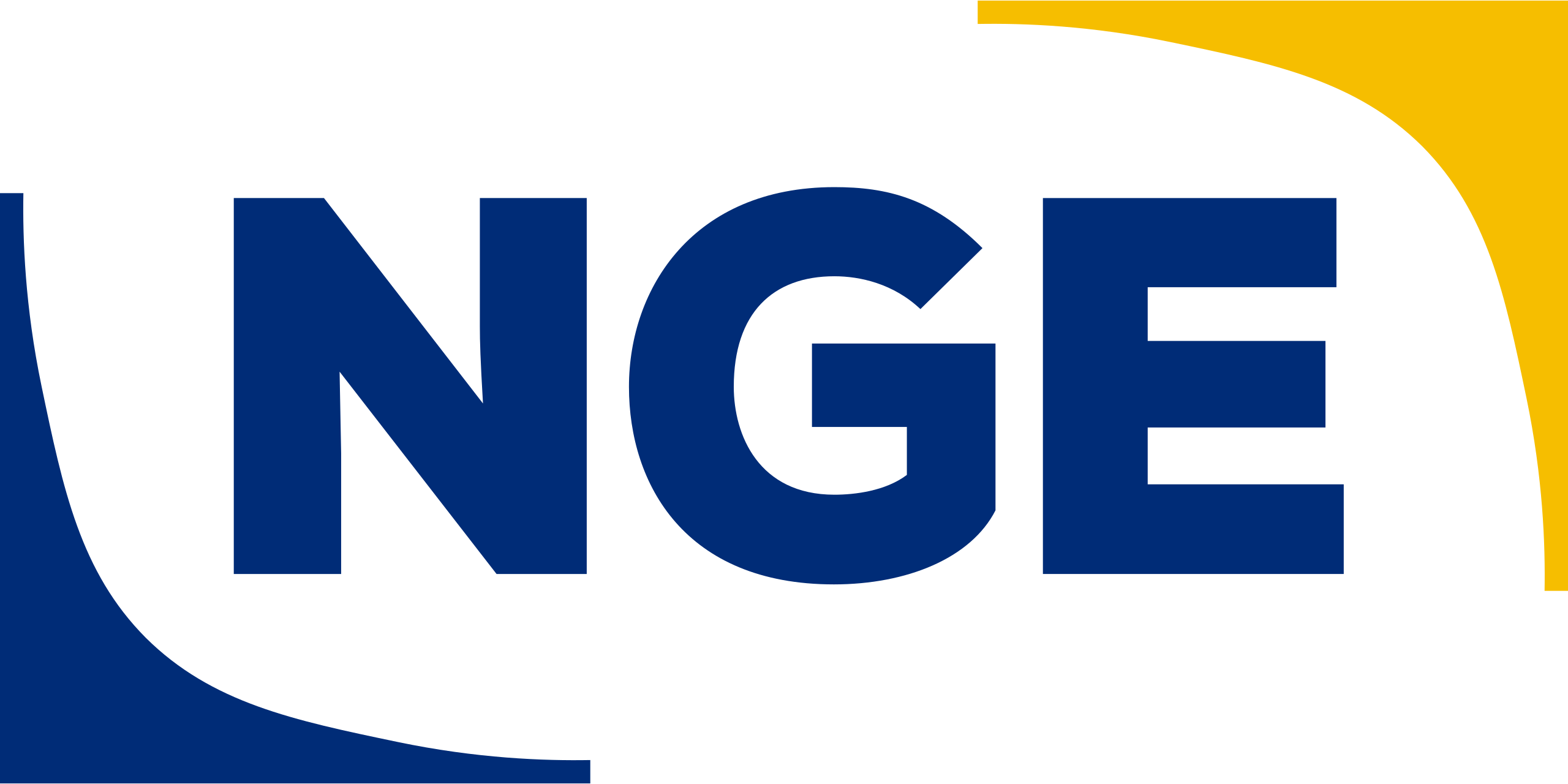 "The simplicity of installing the device allowed us to quickly secure all the vehicles involved."
How to install ELA Innovation's wireless door sensors?
Thanks to the range of accessories developed by ELA Innovation, the installation and use of the sensors is ultra simple and fast. The different fastening systems are secured for industrial use without the risk of the beacon becoming detached.
Subscribe to our newsletter.
Keep yourself informed each month of the latest
IoT news from ELA Innovation.
<!--
*
--> <!--
*
-->
<!-- -->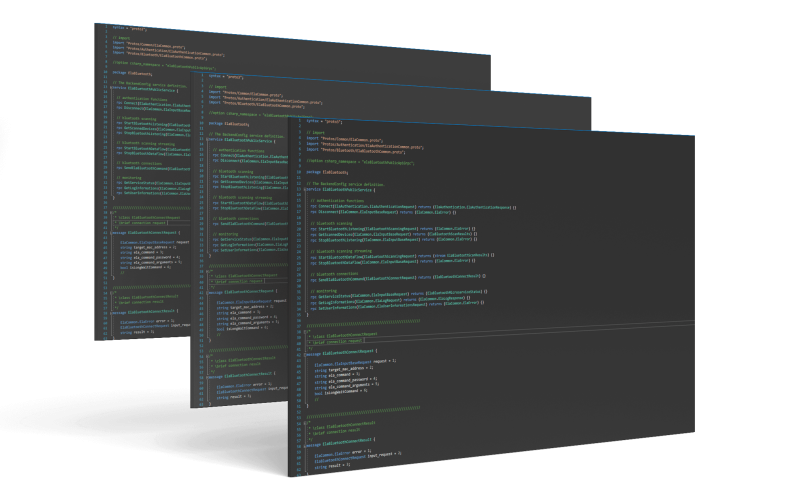 Discover 1 software development kit (SDK) including microservices, APIs, code examples using these APIs and the associated documentation. But also available are examples of code compatible with different development environments.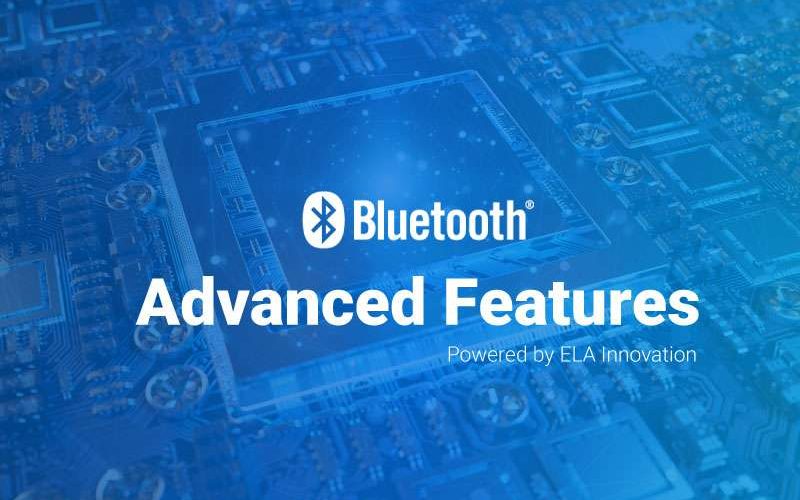 Bluetooth Advanced Features
Thanks to the Bluetooth Advanced Features option, you will accelerate the deployment of your business solution and guarantee your customers' satisfaction. This service allows you to customize 100% the frame of your ELA Innovation beacons & sensors. The configuration is done by our factory teams.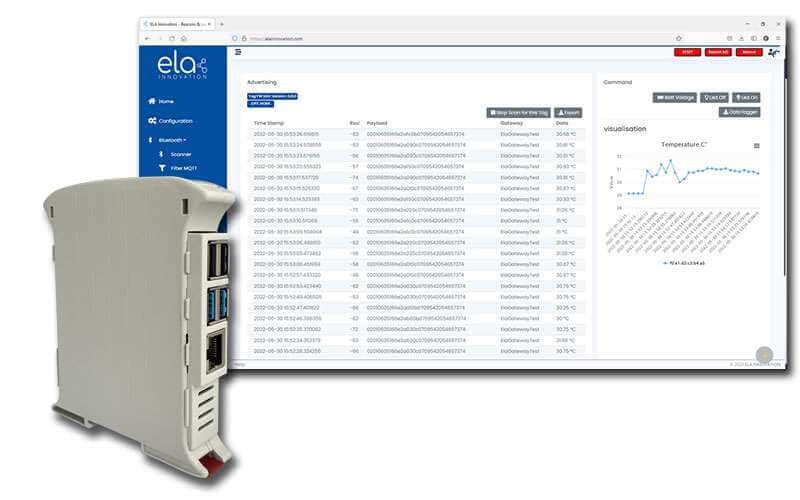 Discover the Web App & our BLE Gateway allowing you to configure your IoT network, scan and read in real time your BLE devices, visualize and download their data and send commands. This Gateway is ideal for testing ELA Innovation products.