Feedback from the
IAA TRANSPORTATION 2022
Discover the feedback and impressions on the world's most important platform on the future of the transportation industry.

In September, the ELA Innovation team took part in IAA Transportation, Europe's largest transportation event. For six days, exhibitors and transport enthusiasts from all over the world flocked to Hannover from September 20 to 25 to discover and test the most interesting and important technical innovations and concepts in the field of transport and logistics.
From trucks to freighters, from delivery vans to parcel drones, this new version of the trade fair put the transport and logistics industry in the spotlight in all its diversity for the first time. Following the new trends, this year's IAA Transportation focused on climate neutrality and how the digital transformation of the transportation sector can help achieve this goal.
Key figures of the IAA Transportation 2022
The leading event for transport and telematics
For this major event, ELA Innovation created a real experience around the Internet of Things (IoT) by highlighting its ecosystem of partners. The ELA Innovation IoT Zone was set up in the hall dedicated to on-board telematics solutions and gathered six international partners with complementary profiles.

ELA Innovation's IoT zone
Due to its strategic location and refined design, the ELA Innovation IoT zone attracted many qualified visitors looking for innovative digital solutions. For each company, this event was an opportunity to discuss IoT projects with future customers, to (re)connect with current or potential partners, and to reinforce their visibility and reputation as a player in the transportation sector.
During this edition of the IAA Transportation we had an excellent experience both on a human and commercial level and it was also an opportunity for ELA Innovation to shine on an international scale.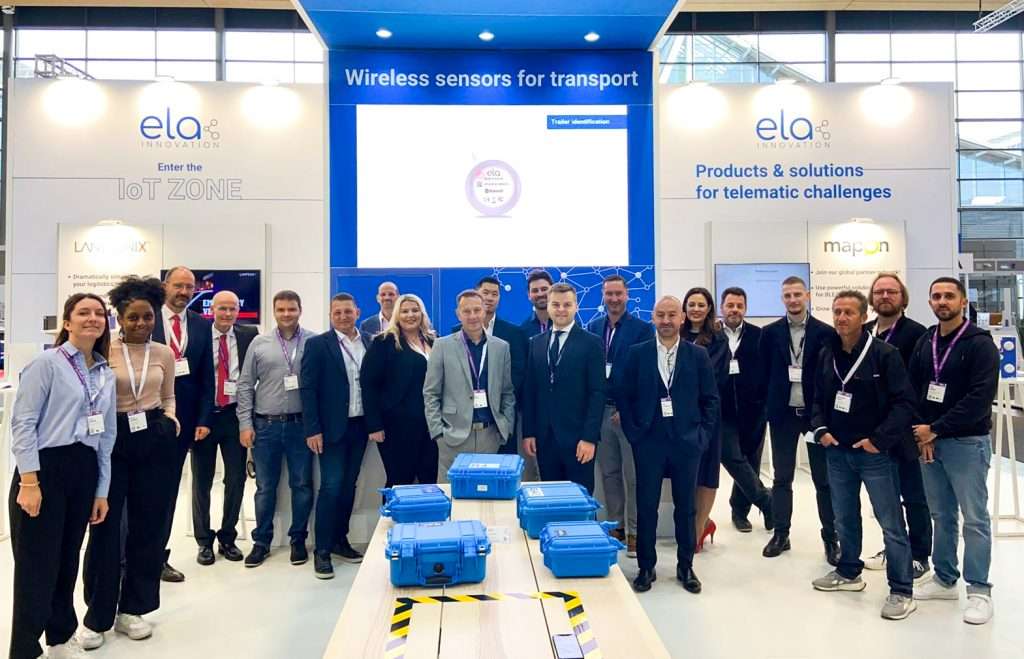 "The ELA Innovation team was wonderful to work with and did a fantastic job on the event!! Lantronix would love to grow our partnership as co-exhibitors".
Sammi Rocco – Marketing & Events Specialist
Our communication strategy
In addition to offering our partners the opportunity to present their products and services in a unique space, we set up a multi-channel communication before, during and after the event. Our actions allowed our partners to highlight their solutions during this unmissable event! 
Ready to take on new adventures as a co-exhibitor?
Come and join us at Transport et Logistic 2023!