Today, there are several ways on the market to better tag your products according to your needs, your budget or your technical limitations. To guide you, our team tells you a little more about these 4 preferred tagging techniques.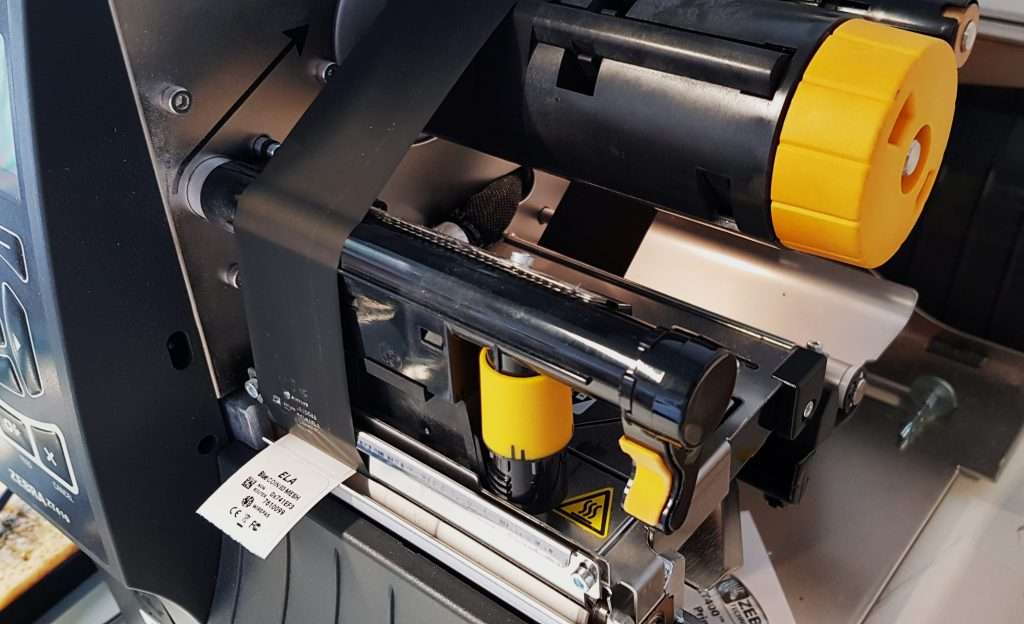 A must: the label
The very first technique for tagging industrial products, and undoubtedly the easiest to implement, remains the label. Much more than a simple self-adhesive support, it is fully customizable to dress in the colors and values of the company.
Real reference point for customers, the label is also a real marketing challenge and a guarantee of quality for the company. Constituting a direct tagging on the product, it makes it possible to distinctly display both its name, its identifier but also its different standards. Able to adopt diverse, varied and colorful shapes, the label is also available in all sizes.
Pros
A flexible and creative form.
A fast process to implement.
An inexpensive device with both thermal, inkjet or laser printers, allowing high-resolution printing.
Cons
Problems related to the adhesion and friction resistance of the marking over the long term.
Problem of application time.
Adaptability and robotization not always obvious for some products.
Screen printing
Very old and adopted for centuries, this printing process is widely used today to print information on connected objects of different sizes and materials. Manual or automatic, screen printing uses stencils, replacing the traditional original silk screens, interposed between the ink and the support. More and more powerful, industrial machines use this technique in several types: flatbed, rotary or even on textiles, thus offering an extremely wide range of applications.
Pros
Excellent value for money.
Durability of printing over time on products.
Printing on all types of media and especially on volume objects.
Practicality and flexibility of the process.
Cons
Relatively complex color printing.
Do not allow the printing of too fine details.
Not resistant to some solvents.
Pre-treatment of the surface to be printed and the need for a drying oven.
Difficult machine settings and heavy maintenance.
Impossible to mark each product individually with a specific serial number without human intervention, making traceability more complex.
Laser marking
Micro-percussion marking is a permanent technique that deforms the material using a vibrating punch. The latter then carries out a succession of impacts on the object. For this, we distinguish two different processes: pneumatic or electromagnetic.
Pros
Direct, permanent, precise and tamper-proof marking on all types of shapes and surfaces, whether flat, convex or concave.
No consumables (inks, labels, solvents, acids).
Ease of use.
No chips: the object retains its weight before and after marking.
Speed and quality of marking.
Cons
The vibrations generated by the tool can sometimes degrade some electronic elements.
Impossible to mark each product individually with a specific serial number without human intervention, making traceability more complex.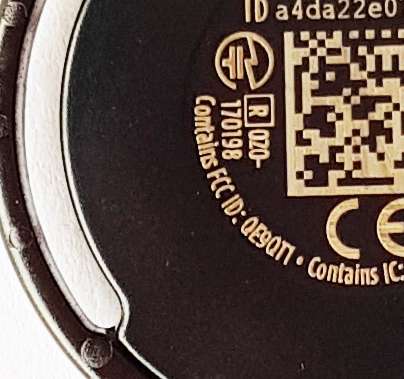 Laser marking
Laser marking is a versatile printing technique that has been tried and tested in industrial environments. Today, it can be integrated more and more easily into production lines. More precisely, this type of engraving, based on the use of a high-heat laser beam, gradually removes material to form a final image. Depending on the number of passes of the beam on the object, the marks are more or less deep and the line more or less thick.
Pros
No consumables (inks, labels, solvents, acids).
Permanent marking, high definition and resistant to everything (except erosion).
In contrast to the label, which can crumble, laser marking prevents elements from falling off.
Possible in areas inaccessible to conventional techniques.
Reduced machine maintenance.
Cons
Time to engrave.
Monochrome engraving.
Relatively expensive machine cost even if this technique tends to be democratized.
Technical limitations for certain colors and materials.
Limitations on what can or cannot be engraved depending on the size of the elements.
Things to remember
As you will have understood, these different marking techniques for connected industrial objects have all their qualities and disadvantages. The difference will mainly lie in the use, the technical and budgetary constraints of the company as well as the environment in which they are used.
Today, these technologies are becoming more and more specialized, each one in its own field of strength, targeting the specific needs of its customers as closely as possible. It should be noted, however, that laser marking, due to its recent cost reduction, its robustness and its precision, is nowadays tending to impose itself in production lines.
The companies aiming rather at the traceability of the products will turn more towards laser marking which brings many advantages, if not color and marking not possible on certain materials. The companies more concerned by the visual and aesthetic character will privilege the serigraphic impression. The label, as for it, will remain the most adapted to combine traceability and aesthetics. Moreover, it often serves as a guarantee. In any case, the marking of products is and will remain essential insofar as it is inevitably part of a qualitative process, witness of the company's image.
In our ultra-connected world, product personalization, security and traceability represent more than just an added value but a real strategic priority and even a legal obligation.