100% autonomous industrial Bluetooth sensors, beacons and tags
Discover our range of beacons, tags and connected sensors dedicated to IoT solutions. Industrial connected objects based on wireless communication technologies, Bluetooth Low Energy (BLE), Wirepas Mesh, Quuppa AOA and Active RFID.
Subscribe to the newlstter.
Keep yourself informed each month of the latest
IoT news from ELA Innovation.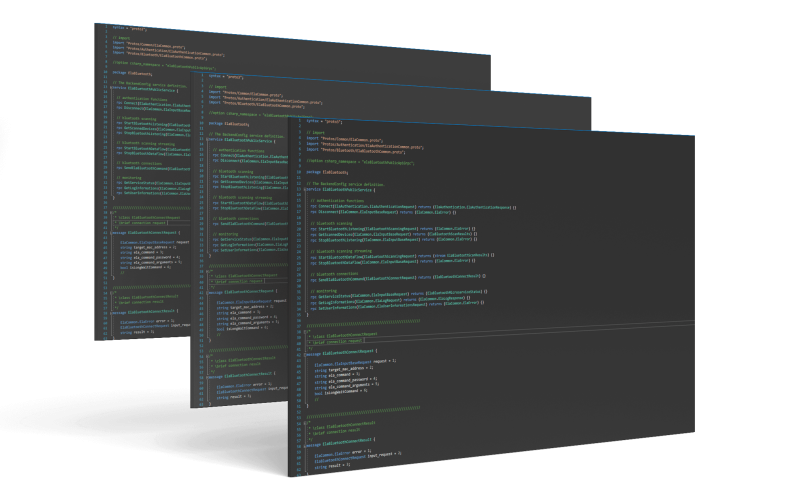 Discover 1 software development kit (SDK) including microservices, APIs, code examples using these APIs and the associated documentation. But also available are examples of code compatible with different development environments.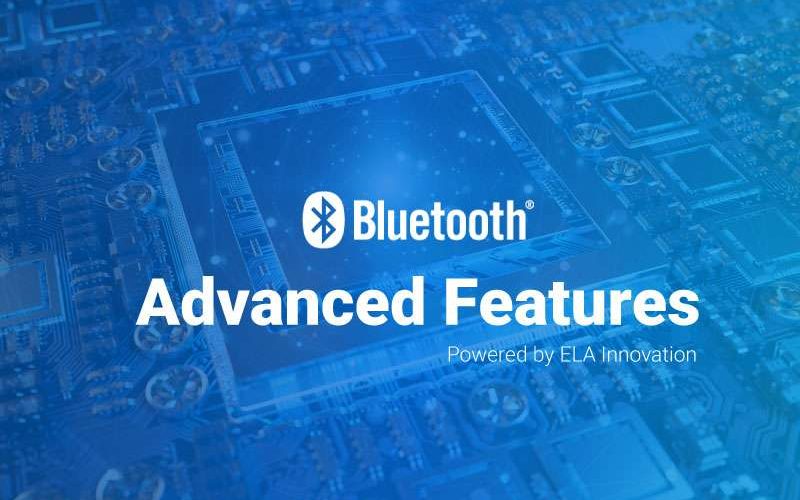 Bluetooth Advanced Features
Thanks to the Bluetooth Advanced Features option, you will accelerate the deployment of your business solution and guarantee your customers' satisfaction. This service allows you to customize 100% the frame of your ELA Innovation beacons & sensors. The configuration is done by our factory teams.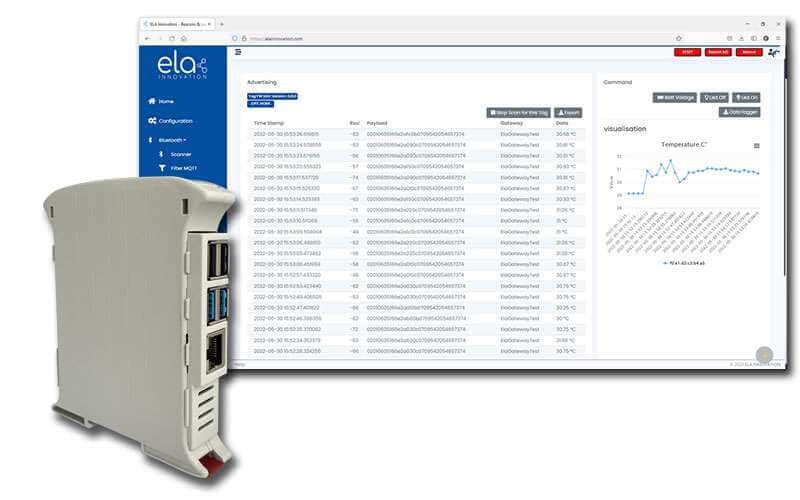 Discover the Web App of our BLE Gateway allowing you to configure your IoT network, scan and read in real time your BLE devices, visualize and download their data and send commands. This Gateway is ideal for testing ELA Innovation products.