Wireless access control for people
Integrate ELA Innovation beacons into your people access control solutions.
Wireless access control for people, what is it?
People access control manages and secures access to buildings and sites by detecting employee badges in real time and without contact. A wireless access control system ensures that only authorized persons can enter secure areas.
Thanks to the use of 100% autonomous ELA Innovation badges, access control is practical and easy for people to use. The Bluetooth Low Energy and active RFID communication technologies used require no contact between badge and reader. The detection distance can be set, enabling doors to be opened when the authorized person enters the detection zone, thus facilitating movement.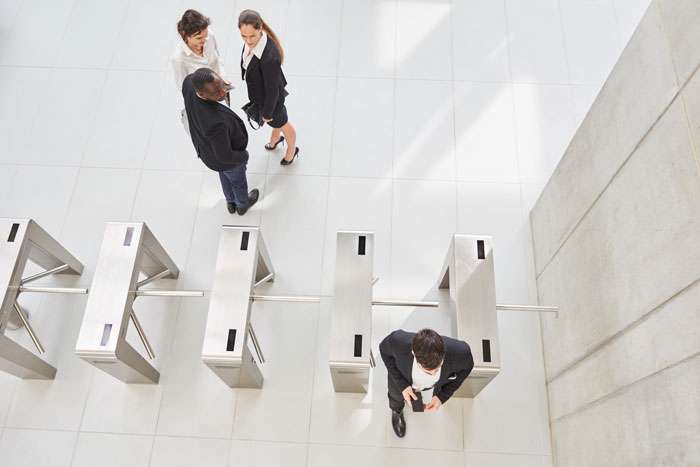 How does wireless access control for people actually work?
Bluetooth Low Energy
Active RFID
Bluetooth Low Energy
Blueooth low-energy technology is an open, non-proprietary communication protocol, making it easy to integrate into existing IT networks. In fact, most wifi access points on the market can act as Bluetooth gateways, scanning and collecting data from nearby BLE beacons.
Each person is equipped with a Bluetooth beacon transmitting at regular intervals. When a person enters the detection field of the wifi router, the unique identification number assigned to his or her badge is transmitted via the IT network to the company's servers/cloud. This makes it possible to grant or restrict access to secure areas according to user profiles.
What's more, as ELA Innovation's Bluetooth beacons are equipped with an NFC chip, they can also be read directly by access control equipment on the market (turnstiles, gantries, etc.).
Active RFID
"It is a security and it reassures the families and the agents"
Why integrate Bluetooth beacons and active RFID tags into your people access control solution?
ELA Innovation's Bluetooth beacons and Active RFID tags are ideal for meeting people identification needs, and therefore integrate perfectly with wireless access control solutions:
Their battery powered operation offers up to 20 years of autonomy guaranteeing a competitive total cost of acquisition.
Adjustable detection distance
In Active RFID Technology, the detection distance is adjustable from 1 to 25m to ensure high detection accuracy.
Thanks to their integrated NFC chips, beacons and beacons are compatible with standard access controllers on the market.
Bluetooth beacons can be detected and read by WIFI access points, making them easy to integrate into existing IT networks.
The different formats available and the robustness of these beacons make them adaptable to any type of environment. They can be used on a construction site, in offices or in hospitals.
Which ELA Innovation product to use?
If you are security solution provider and want to integrate people access control into your offer, here are the products
ELA Innovation that we recommend: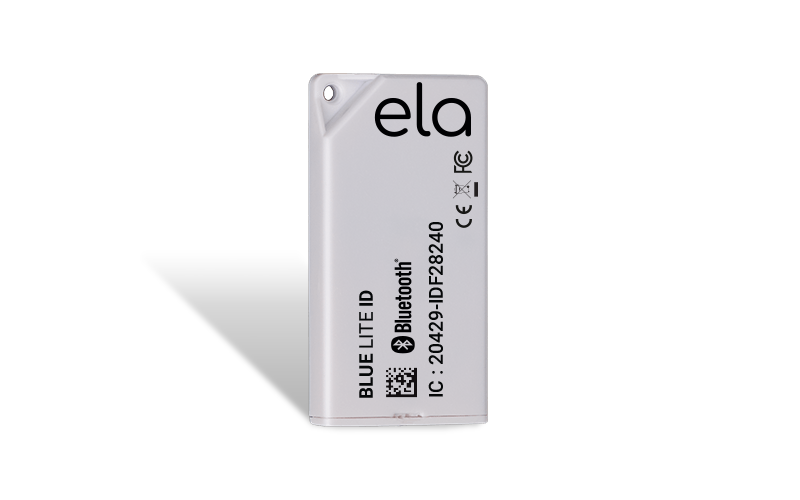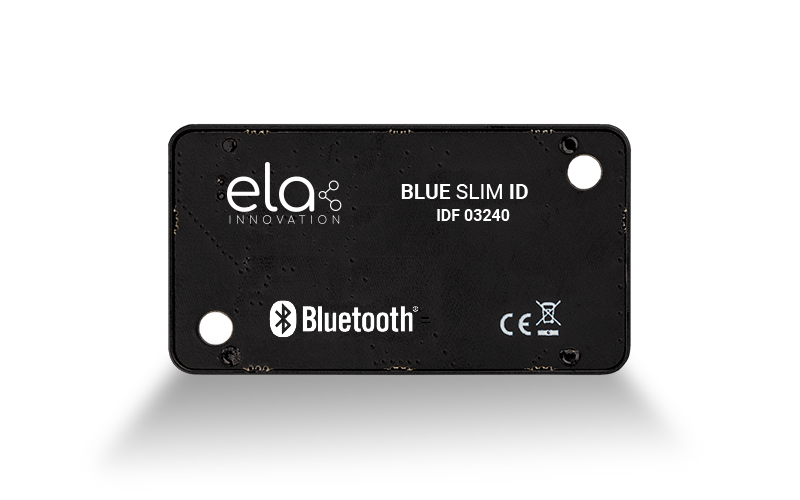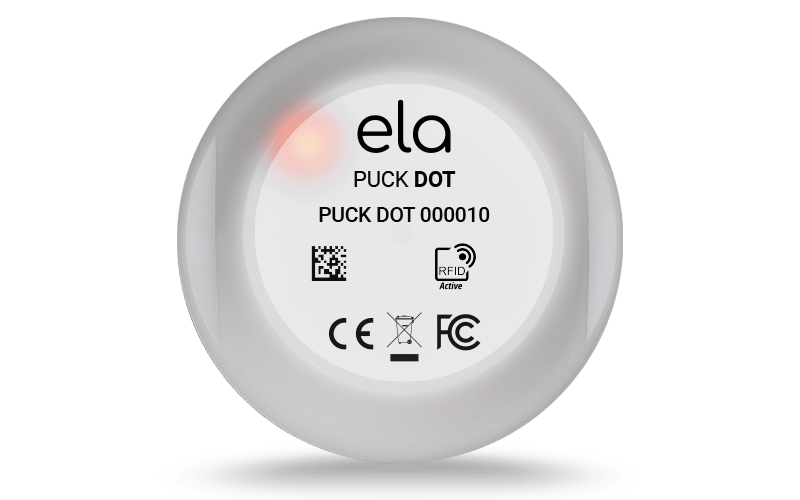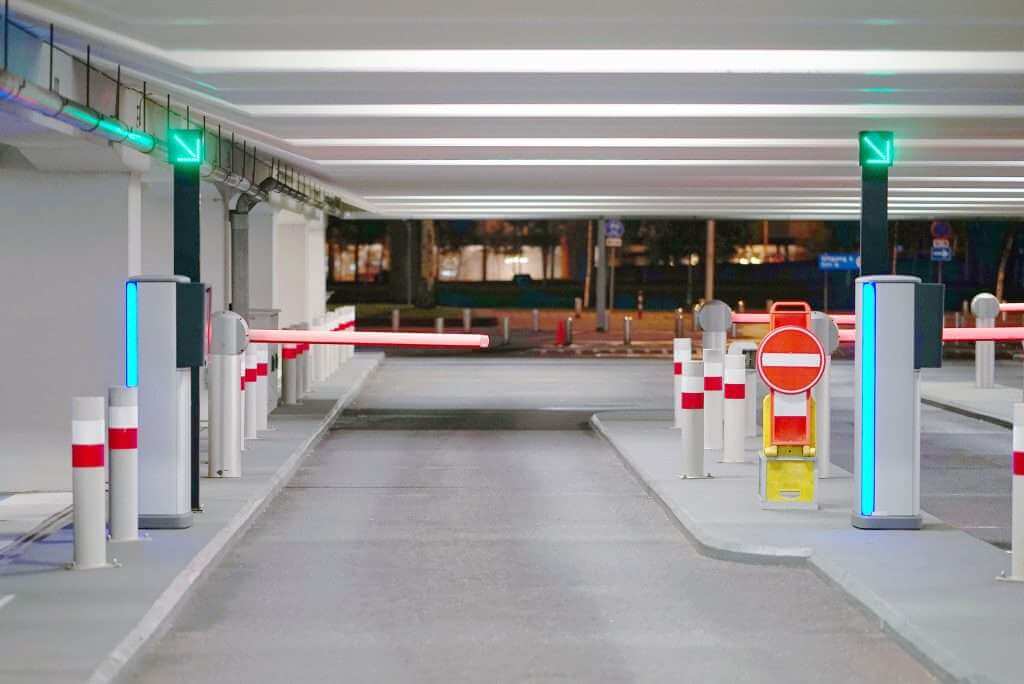 Parking lot access control
Measurement of the occupancy rate of workstations